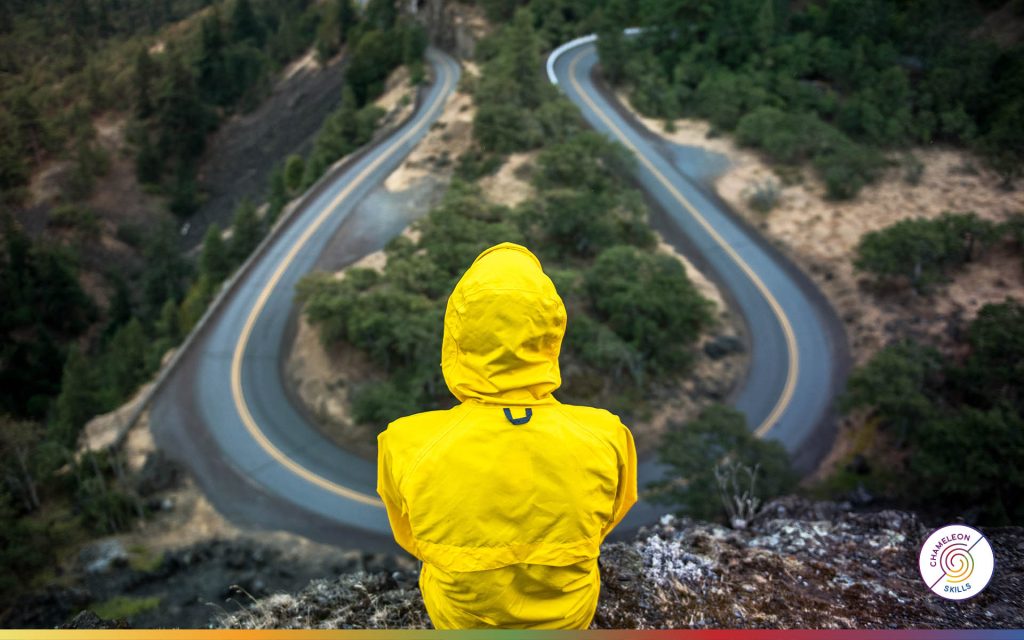 There is only today…
For those of you who know us as true chameleons, you will know that one of the things we love about chameleons is their ability to look in two directions at once. This means that they can effectively look back at where they have been and forward to where they are going.
December is a great time to do this as many people will go on holiday and take a break from work. There is the opportunity to look back over the year objectively and to see the positive changes that have taken place, the challenges that have been overcome and the lessons learnt. Then in January there is the whole idea of setting objectives and resolutions for the year ahead. This is a positive and optimistic space and a chance to let go of the last year and start afresh.
Both of these aspects are really important, looking back and learning from the past so that you can set a realistic path for the future.
What we need to remember is that when we are doing this we are standing in the present.
Chameleons have great feet that can cling on firmly and centre themselves. We encourage you to do that. The past is over and cannot be changed. The future is uncertain and cannot be controlled. The only time we can we can take decisions that will impact that future is NOW, today!
To borrow a quote from the Dali Lama:
There are only two days in the year when nothing can be done. One is called yesterday and the other is called tomorrow. So today is the right day to love, believe and do, and mostly live.
We wish all our family, friends and communities happy, safe and refreshing holidays.
If you want to develop the leaders you need for the future of your organisation, contact us and we will partner with you to build their skills, competence and confidence.